OPG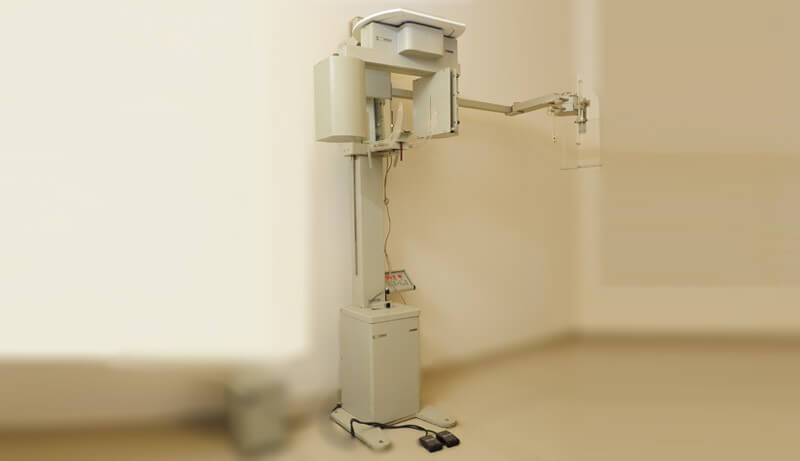 Technical
Features
Machine : XTROPAN

State-of-the-art microcontroller-based ORTHOPANTOMOGRAPHY X-RAY SYSTEM featuring CEPHALOGRAPHY attachment.
0.5 mm Fine Focus, world class, dedicated OPG X-Ray tube guarantees high quality OPG, TMJ and CEPH. X-Rays.
Foot-switch operated motorized column carriage along with light beam and mirror for precise, effortless patient positioning.
Compact stand-alone unit with in-built console and fold in CEPH.arm especially designed for installation even in small areas.
Computerised Radiography (CR) / Straight Cassette Compatible System.
Information
for Patient
Preparation : No
Time taken in Actual Study : 10-20 minutes
Cost : 500 depending on the study.