Mammography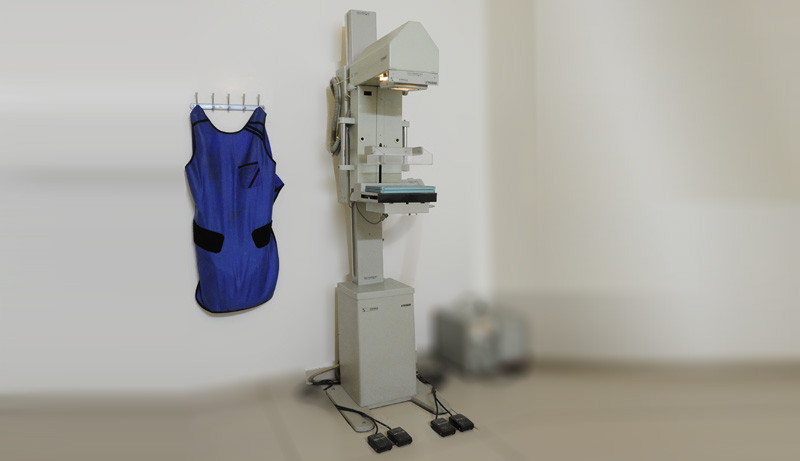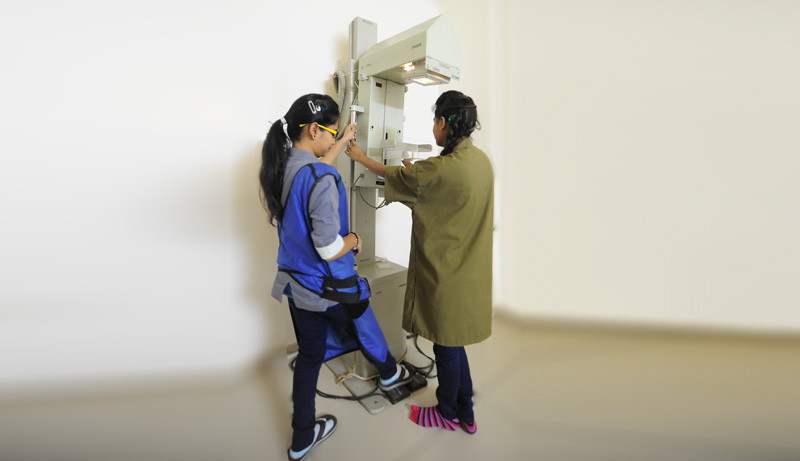 Technical
Features
Machine : XTROMAM

State-of-the-art microcontroller-based MAMMAGRAPHY X-RAY SYSTEM with facilities for Normal, Spot, Magnified and Biopsy X-Rays.
Dual fine focus 0.3 mm and 0.1 mm world-class dedicated Mammography X-Ray tube guarantees high quality, high resolution Mammography X-Rays to detect micro-calcification.
Foot-switch operated motorized column-carriage and motorized compression device for precise, effortless patient positioning.
Compact stand-alone unit with in-built console for installation even in small areas.
Computerised Radiography (CR) Compatible System.
Patient
Informations
Preparation : Please do not use perfumes/deodorants before coming for mammography. It is preferable to do this study within one week of completion of menstruation cycle.
Time taken in Actual Study : 30-60 minutes, We do mammography study along with sonomammography with no extra cost for a complete detailed evaluation of the breasts. Female technician will do this study.
Cost : 600 - 1000 depending on the study.