Magnetic Resonance Imaging
MRI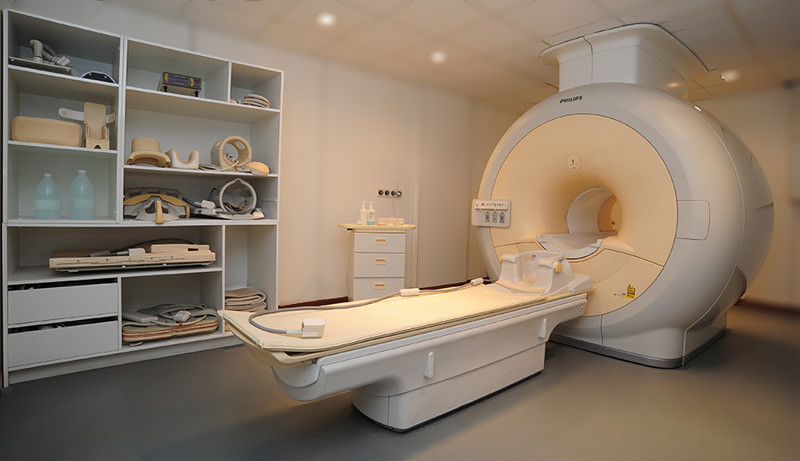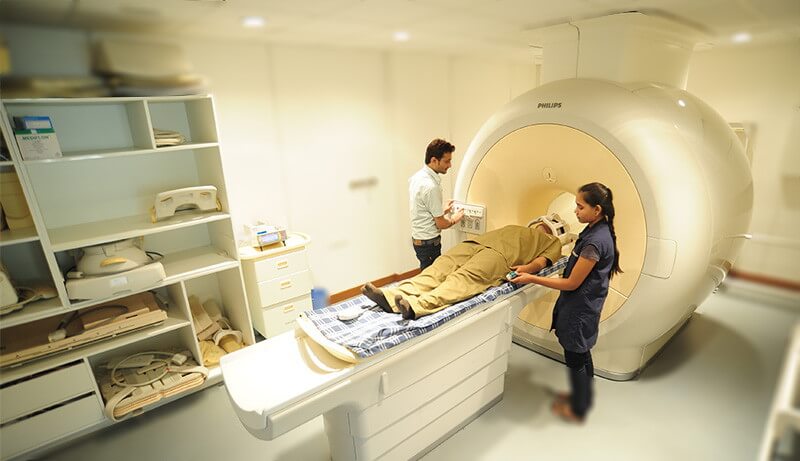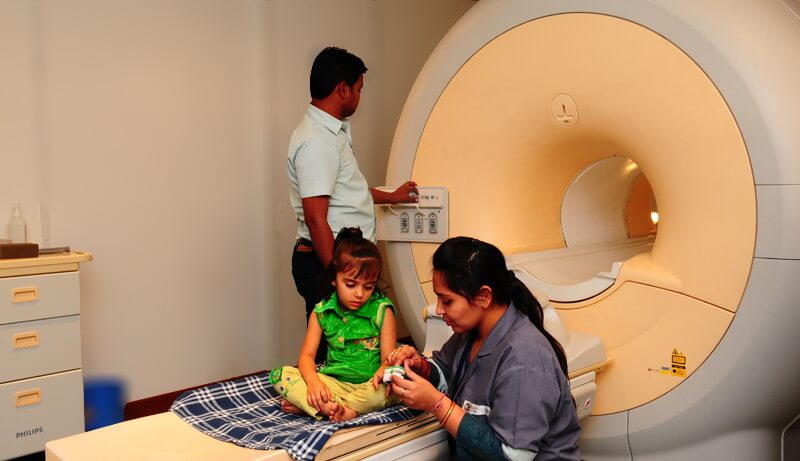 Technical
Features
Machine : 1.5 Tesla M.R.I. Philips Achieva A

Only true 16 channel M.R.I. machine in Gujarat with 16 channels body coil.
2K imaging matrix (2048 x 2048) (Rest all the machines in Gujarat have image resolution of 512 x 512)
DWIBS ( Diffusion Weighted imaging with background suppression ) equivalent to PET MRI for metastasis screening (1st time in Gujarat )
HIFU compatibility ( High Intensity Focused Ultrasound )
Non-invasive ablation of fibroid and prostate cancer (many more cancer treatments with HIFU are under FDA approval, like liver metastasis, bone metastasis)
PATIENT FRIENDLY
Short magnet only 60 cm. long patient tunnel.
Short scan time
Low gradient noise
Best magnet homogeneity in the industry ( Most important in orthopedic imaging and body imaging )
Fastest scanner in the industry.
Only true 16 channel machine in Gujarat with four 16 channel coils.
Advanced spectroscopy.
Patient
Informations
Preparation : No, 12-14 hours fasting for MRCP and 4 hours fasting if sedation needed.
Time taken in Actual Study : 30-60 minutes
Cost : 3500 - 4500 depending on the study.